Inside the life of a student-athlete
The life of a student-athlete is very hard to control when handling it as a high schooler. Student-athletes need to make sure they are keeping their grades up by focusing in class. They also need to make sure they are staying in peak shape for their sport. This can be hard to manage as a teenager.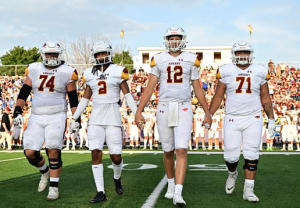 There are many different sports within Ankeny High School as well as many different classes. These 2 things are similar because they each take a good amount of time. Student-athletes need to find a great way of balancing their work before they do anything. The coaches are always telling them that the classroom comes before any outside activities.
"I think that any student that is involved in an activity that represents our school adds pride and a sense of belonging amongst our student body," Student-Building Support Specialist Nick Nelson said. "Activities offer an opportunity to work as a team, work towards a common goal, time management, and competition."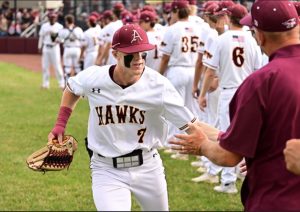 Students often succeed when they figure out a way to balance out their work without stress being a major factor. Everybody gets stressed, but it's how you handle it that matters.
"Combining all of my school work with my practices and my job gets really tough. I'm getting really good at balancing work and practices," sophomore and volleyball player Raya White said. 
Studies show that 57.4% of all high school students are involved in a sport. Throughout the years of high school, those numbers have gone down. 61.9% of 9th-grade students play sports, but 49.8% of 12th-graders play sports. 
"Making sure to put forth everything you've got towards both academics and athletics takes a lot of time and dedication," sophomore and football player Jett Each said. It can definitely be difficult at times, but it's a lifestyle you commit to through thick and thin."
Athletes enjoy the amount of time and patience that has to go into being a student-athlete. Others are not as fond of the idea. Coaches love to have student-athletes because studies show that those kids are ready to compete whether in the classroom or on the field.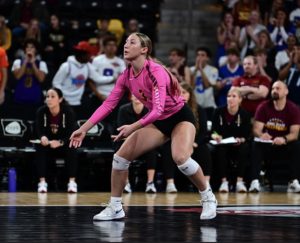 "I would say finding the time to do homework while also making sure you get to bed on time makes it hard to be a student-athlete," senior and baseball player Ben Sandvig said. "Sports, friends, and family makes the life fun however."
The odds of someone playing a sport in college varies based on 2 things, the college they're at and what sport they play. For example, baseball players have a 12% chance of playing in college and a 2.1% chance of playing division 1. Football and lacrosse have the highest odds of a player going to division 1 at 2.8%.
"Finding the right balance between athletics and academics while still being a kid too," senior volleyball player Hannah Baier said. "The happiness that you get from the sport and the people in it makes everything worth it."