After a week and a half of advisory to prepare students for this change, Hawk Time is officially underway.  
Hawk Time is a 29-minute period that occurs each day between sixth and seventh period. On Mondays, students go to their advisory for announcements, a pep talk from Principal Dr. Daniel Johnson, and to utilize RTI Scheduler to choose which Hawk Time session they need or would like to travel to each day. Students can choose from a variety of sessions based on student need, from college application help, to math focus lessons, make-up work sessions, and a creation station in the library. However, before students get the choice, teachers can hand pick students if the teacher wants to provide extra support in a subject or  if a student is absent and needs time to get caught up. Students have four days to work with during the course of the week, and if a teacher pulls them into a particular session, they would attend that session. Students are notified of their Hawk Time schedules via their school Google email accounts and they are also able to check via RTI Scheduler.
Some speculations have been made towards the program regarding what the time is going to be used for this year. However, it seems as though there is an overall positive mindset about Hawk Time coming from both staff and students.
"It's just a little section of my day that I usually utilize as an extra open or study hall," senior Ella Huber said.
Story continues below advertisement
In prior school years, students would go to seminar once a week. This would occur each Wednesday and everyone had the same seminar class for their entire high school career. Some think that Hawk Time will be much more beneficial for students.
"I think this is the best version of seminar we've had since I've started here," English teacher Luke Schut said.
Schut hosted a thesis writing workshop for Advanced Placement Literature and Composition students this first week of Hawk Time and said it was successful.
Students alike believe that seminar was not a great use of their time.
"It [Hawk Time] makes it better so that you're not just sitting there doing nothing because that's what seminar pretty much was," senior Jordan Nuzum said.
This school year, teachers will hold different activities that students can choose from. Clubs will also be able to hold meetings during Hawk Time.
"This at least gives people the chance to do what they want to do," Nuzum said. "I can go work on something at Mr. A's [ Patrick "A" Assmussen] and work on the Reel Ankeny Productions show."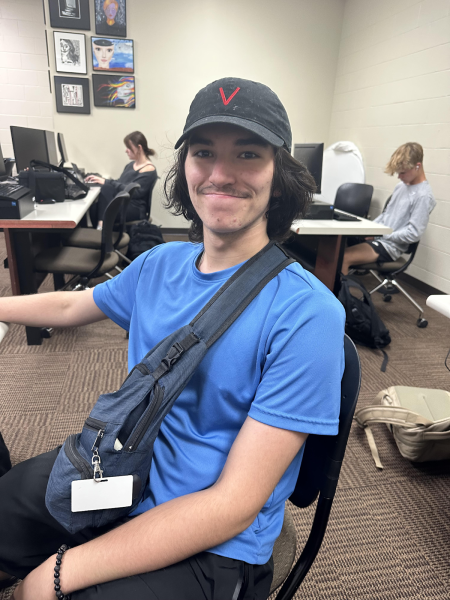 Advanced Placement teachers have shown lots of interest in Hawk Time and making the most out of the time.
"We are going to be doing a bunch of enrichment lessons for AP Lit in particular," Schut said. "So we will be planning a lot of stuff for that."
Students are going to be utilizing a site called RTI Scheduler to book their Hawk Time. This platform is completely new to both staff and students for the school year. However, it seems as though the simplicity of the site is appealing to students.
"I've only used it once, but it was very easy," Nuzum said.
Although the site is easy to navigate, some would rather have things a little different.
"I would prefer it to just automatically put me in my advisory everyday," Huber said.
There is also pushback from students regarding Wednesdays. In prior years, school was scheduled to start one hour later each Wednesday. Staff and students called this late start Wednesdays.
"I don't like that they took away our late Wednesdays," Nuzum said.
All in all, staff and students seem to be enjoying their new Hawk Time. They appear to be excited for the possible opportunities in the future.
"I have more opportunities to go see teachers if I need to with Hawk Time," Huber said.